Investigative Interviewing
Please type in the number of seats you would like to register for in each session. Press 'Add To Cart' to review your order before checking out.
Details
Dates:
Lead Facilitator:
Gareth Jones
Audience:
Open
Prerequisite(s):
None
Certification:
Fulfills 1 Professionalism, 6 Substantive Hours for the LSUC CPD req't
Location:
Hilton Suites Conference Centre, 8500 Warden Ave., Markham, ON L6G 1A5
Cost:
$0.00
Overview
This one-day workshop offers a structured approach to investigative interviewing using a real-life fatal motor vehicle accident as a case-study. Investigations expert Gareth Jones provides standards of practice for investigations to the P&C industry, with a focus on gathering useful information as effectively and efficiently as possible. Gareth outlines methodologies for ensuring that you obtain all the information that any relevant party has, including from reluctant and evasive witnesses.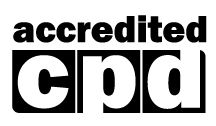 Syllabus